Old redundant computers - Boksburg
Tuesday, 6 November 2018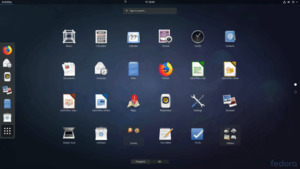 Contacts

Dewald

0824588783
Item description
Why not let us restore your old computer to a perfect running solution?

Go to httppcrevival.co.za/ and select one of the categories or run through the "Distrochooser" for a purpose build solution. Else give us a call or contact us for the necessary guidance.
These Linux Operating Systems do not require a huge amount of memory and/or disk space and can be installed on Personal Computers and Laptops with much lower specifications. All the Operating Systems and all pre-installed software packages can be updated to the latest versions without any additional software costs.

We do however charge a minimal set-up fee that is once-of.
Thereafter you only have to keep your Data Usage in mind same as any other computer that is online and linked to the Internet.